Chris Houston who is from Mark Twang's Hometown "The Hammer" , took off a night of playing music to MC the night.
The house was rocking with people dancing the night away while bouncing up and down to the bands on the sprung hardwood floor.
One of many gigs for the Fellas playing at the Fabulous Commodore including many opening slots for their mentors over the years. The Commodore was built when they cared about sound and a stage.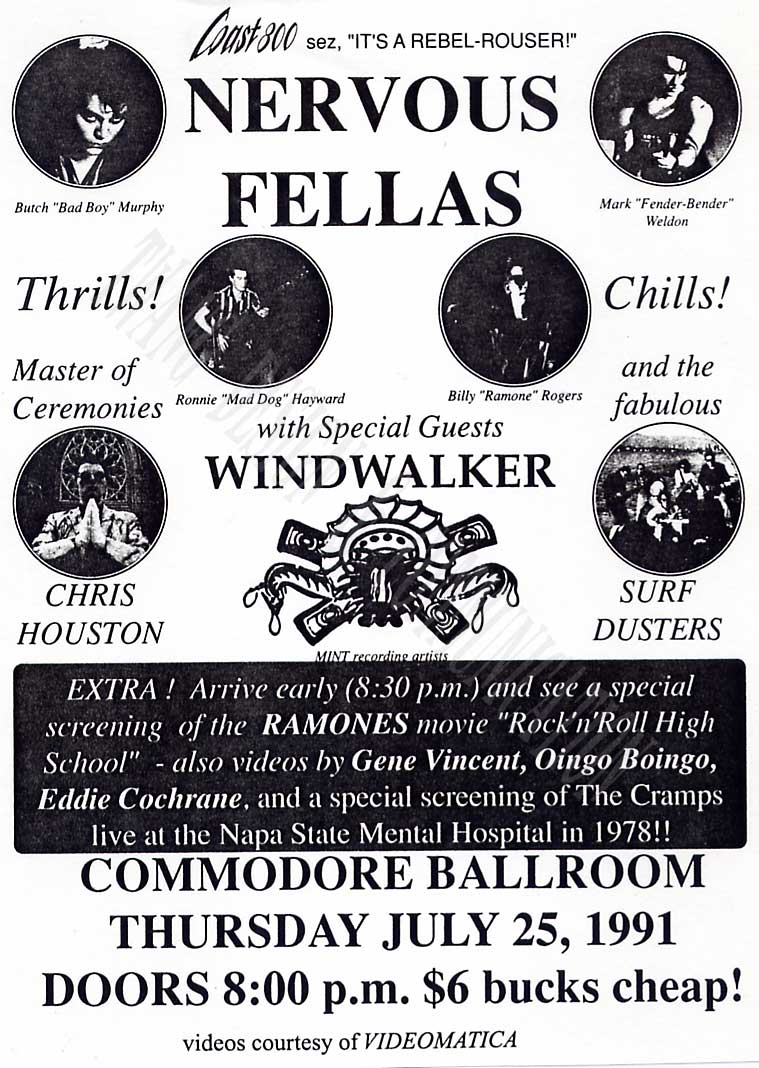 WindWalker was also on the show.
Local Promoter & Manager Laurie Mercer promoted the show which also included screenings of the Ramones movie "Rock n Roll High School" Gene Vincent, Eddie Cochrane and The Cramps live at the Napa Sate Mental Hospital in 1978